At Engine Dynamics we have a fully equipped Workshop and Chassis Dyno Cell (Rolling Road). Alongside this we offer a comprehensive mail order service and send parts worldwide.
In recent times we have moved away from general repairs and servicing to focus on the performance side of the business. A brief rundown is listed below, but please contact us if you are unsure of what we can offer you. In a nut shell we tend to offer what your local Renault dealer or garage doesn't.
Performance Product fitment
We offer fitting services for various performance products from Air Filters to exhausts to Hybrid Turbo Chargers. Coupled with this we also have performance packages for your vehicle that included a set list of proven products alongside a full custom tune to bring it all together.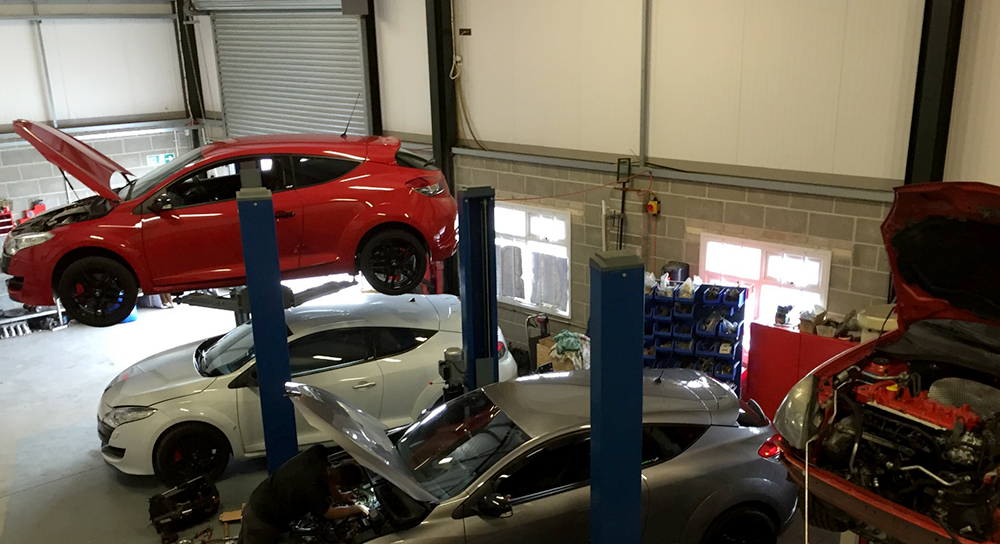 ECU Services
From Immobiliser coding, Key Coding to ECU file updates we offer various ECU services for the factory Renault Sport ECUs. These services can be found on our website listed under your vehicle model and then choose 'ECU Services' If you're unsure what you service need or can't find what you're looking for simply get in touch.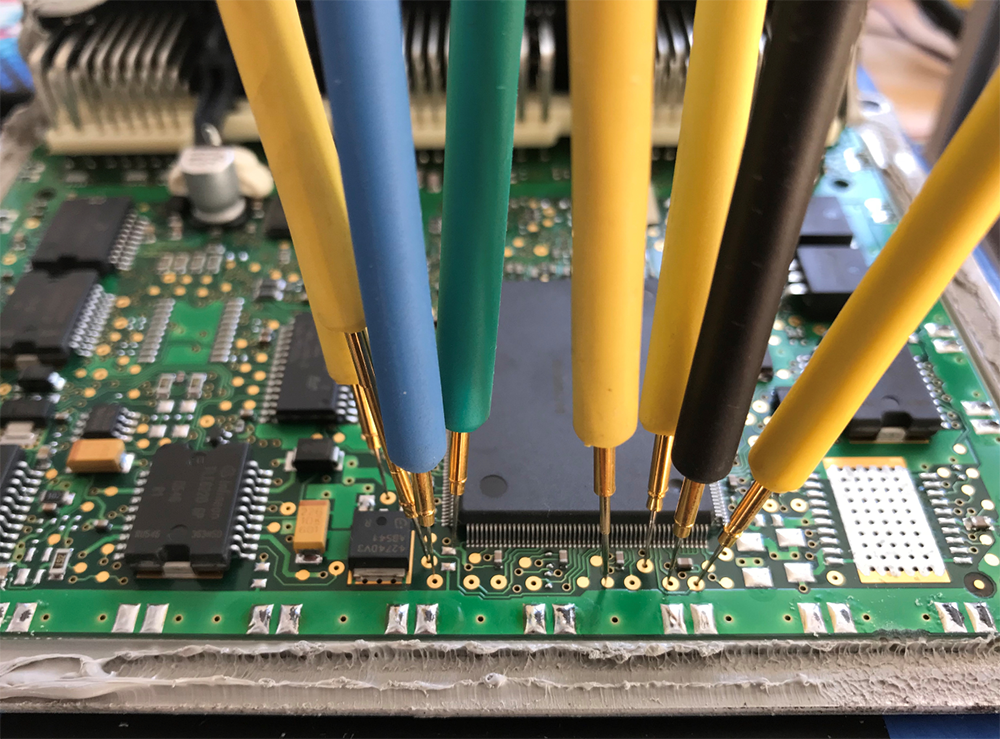 Diagnostics
Got a warning light on the dash? Good chance our diagnostics services can point you in the right direction to enable you to get the issue sorted cost effectively. Likewise if you've fitted that new steering wheel and now have the air bag light on we can re-programme your airbag ECU to suit. Again get in touch if you have any questions.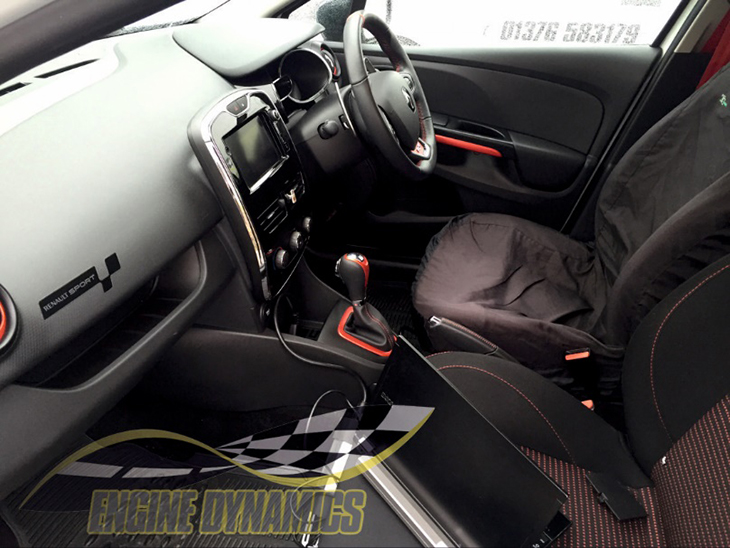 We also offer enhanced diagnostics on dyno (Rolling Road). This service is usually aimed at the issues that don't relate to warning lights i.e. lack of performance or running issues. Live data is recorded on the dyno and then viewed to make sure things are running as they should. As an example we see many cars down on power due to boost leaks or similar and dyno diagnostics will highlight this quickly and efficiently. We can then advise or carry out further tests such as "smoke testing" to pin point the leak on the boost circuit if required.
Dyno and Custom ECU Tuning Services
We offer numerous tuning and dyno services, please see our separate Dyno Page for information on our dyno services.
Engine Builds
For those not wanting to tackle an engine build we offer in house engine build services. We are well regarded for our engines and have plenty of example builds listed on our website, but can also tailor builds along with advice to suit your project. Builds are carried out on the customers supplied engine or we can attempt to source a good used engine to carry out a build if required. We are able to ship built engines worldwide, but please note that we no longer offer services to remove and install engines from the vehicle.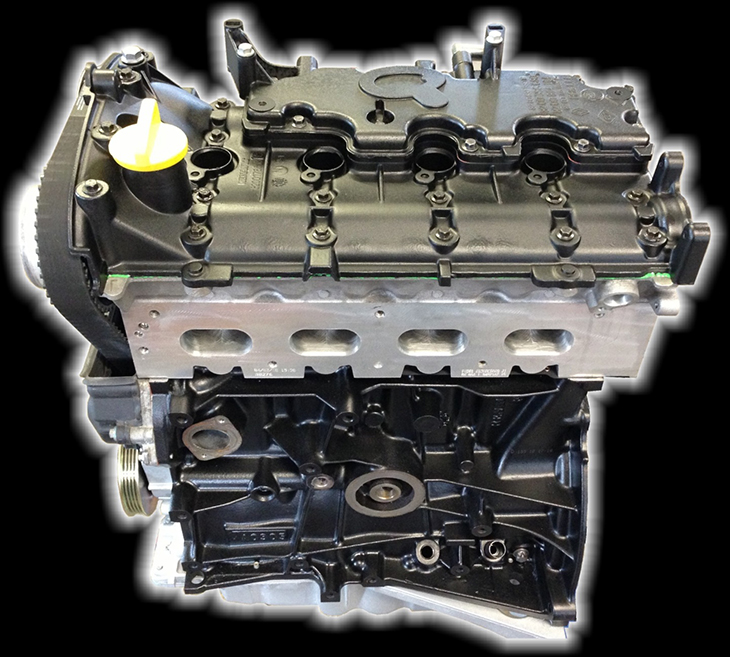 If you're interested in finding out more about our services, please contact us.