Customer Service
About Us
About Us
We've prepared this page to answer the most common questions we receive. If your question isn't answered here or you need more information, please contact us.
Engine Dynamics is a Renault Sport specialist based in Kelvedon Essex. Under one roof we offer Worldwide Mail Order, ECU Tuning, Chassis Dyno services, plus some select workshop services to an ever increasing Renault Sport customer base. Click here to see what we can do for your car.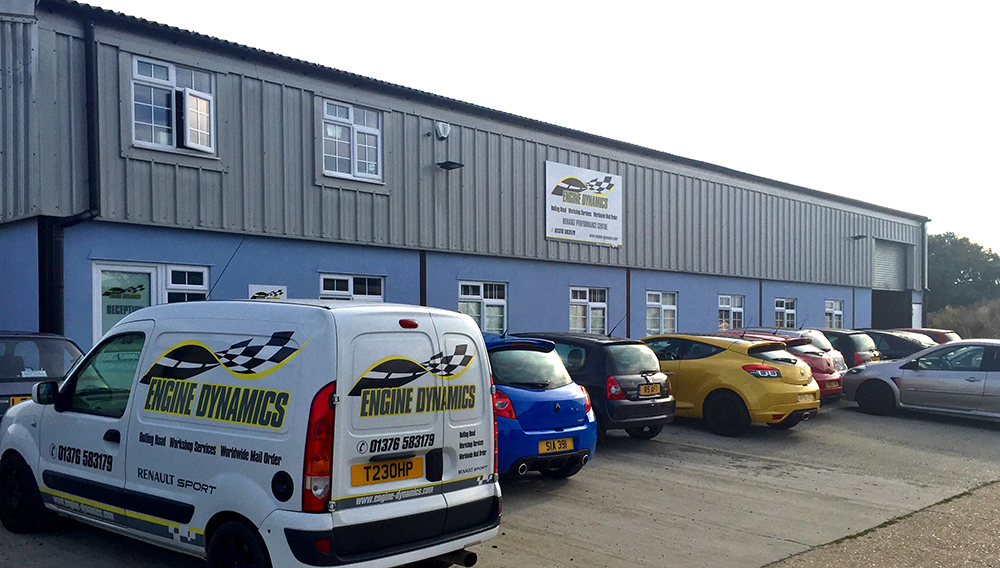 We have been working with and developing products on Renault's hot hatches since the Renault 5 Turbo all the way through to the current Renault sport line up. Our development has put us at the forefront with many firsts over the years and we can say from experience that we are often copied, but rarely equalled! Having sold 1000s of products worldwide and as many cars passing through our workshop over the years we can boldly claim that we have provided our parts and services longer than any other Renault Specialist!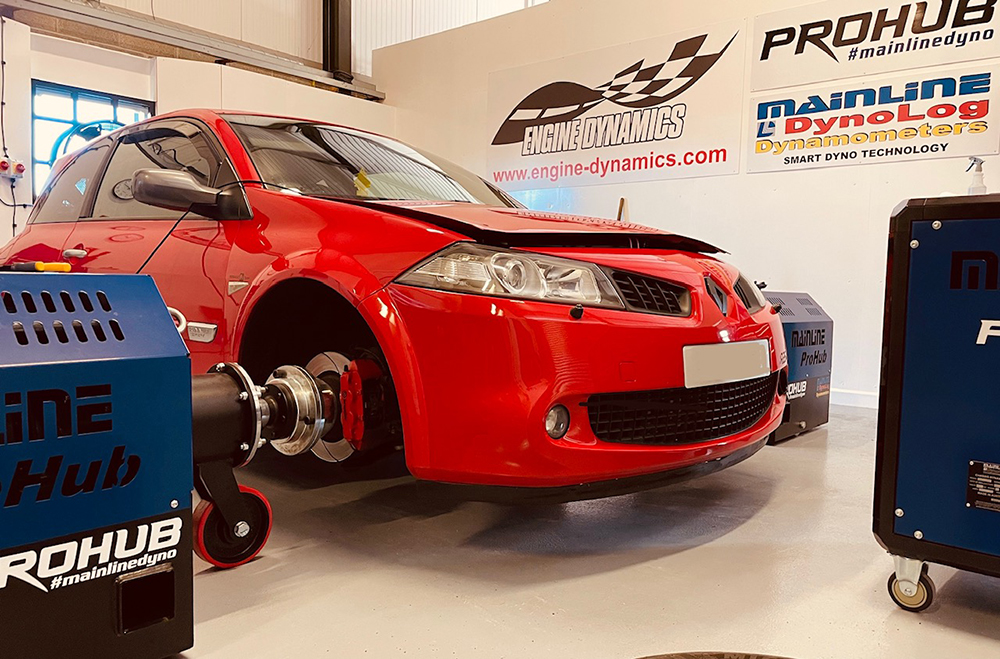 From replacement parts to performance upgrades we've got you covered. With facilities and knowledge that exceed your local garage or main dealer. Add to this the care and attention provided by a small business, all adds up to a winning combination for Renault Sport owners.
We are generally at the premises on the hours listed below, however with Mail Order, Dyno work, selected workshop services our time is limited and sometimes it's also difficult to come to the phone. Please note that all visits to Engine Dynamics are by appointment only, this way we can make sure that we have the dedicated time for you, so if you wish to visit or collect parts, please contact us first before travelling.
Opening Hours:-
Monday 9am - 5pm
Tuesday 9am - 5pm
Wednesday 9am - 5pm
Thursday 9am - 5pm
Friday 9am - 5pm
Saturday (Morning Dyno appointments available)
Sunday (Closed)
ENGINE DYNAMICS
Unit 25 Allshots Enterprise Court
Woodhouse Lane
Kelvedon, Essex
CO5 9DF
Tel: 01376 583179
Email: info@engine-dynamics.com
We would appreciate if you can contact us via email. We understand that this is not ideal for some, so please call, leave a message and we will call you back at our first opportunity. We endeavour to reply emails or call back within 24hrs Monday - Friday.
** SAT NAV BEWARE! ** If you are traveling to us: some Sat Nav systems are directing customers to the rear of our industrial site to the farm area. Although there is a farm track leading down to the site it is not suitable for most cars, especially lowered or Sport vehicles.
Please click here to open a simplified map of the area showing the key roads to our premises. We would also recommend taking a look at Google maps and confirming the route with your Sat Nav before traveling!