Megane RS 280 / 300 JR Performance Replacement Panel Filter
Megane RS JR Performance Replacement Panel Filter.
JR performance replacement panel filter for all the Megane 4 RS. Suits all 280 / 300 models.

JR use a cotton gauze construction which out performs foam filters in many ways. Firstly they offer better filtration, but are also more durable than foam filters and stand up to the test of time. We have seen many performance foam filters from various manufacturers that have misshaped or torn during removal and cleaning schedules.

JR are a renowned French based company and as you would expect have worked with the leading manufacturers and motorsports teams, including Renault Sport. To set themselves apart from other cotton gauze filters, JR use less pleats in the construction of their filters given improved flow whilst still retaining 99% filtration at 2.8 microns. This backed up by TÜV approval from Germany.

The Performance cotton panel filter simply replaces your original paper filter element and has the added benefits of extra flow and performance. Quieter in operation over the induction kits and in some instances provide cooler air to the engine.

The filters can be cleaned, so no need to replace, therefore overtime it saves you money also!
Find more products like this in:
Ask a Question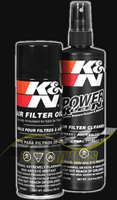 £16.00 exc. VAT
£19.20 inc. VAT